See on Scoop.it – Global Financial Reset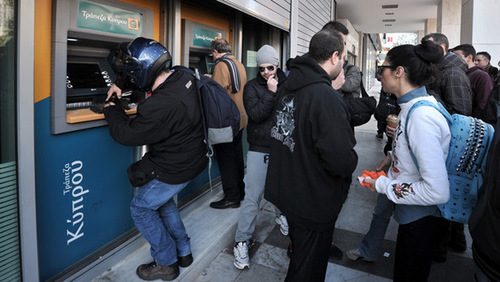 Brussels has been forced to eat a generous slice of humble pie: A massive sell-off of the euro is underway in the wake of a persistent financial crisis, as holdings in the European currency by emerging economies were slashed by almost 8 percent last year.
Emerging economies – including Brazil, Russia, India, China and South Africa (BRICS) – are dumping the euro, having sold €45 billion of the currency in 2012, according to data gathered by the International Monetary Fund.
The euro represents just 24 percent of their reserves, the lowest level since 2002 – the year when euro coins and banknotes first entered circulation – and down from a peak of 31 percent in 2009. At the same time, the euro's share of total global reserves has also fallen. This change of fortune for the euro is blamed on several factors, including sovereign debt crises and rapid growth by BRICS nations. …
Jared Broker's insight:
The rebalancing is swinging away from Western control. Very interesting times!
See on rt.com